Feel Hearty is my personal blog and story. I am an IT consultant by profession. I am happily married to a lawyer (who graduated from Lincoln's Inn) and a happy father of one daughter (who also loves to participates in a range of sports activities). They are both my inspiration.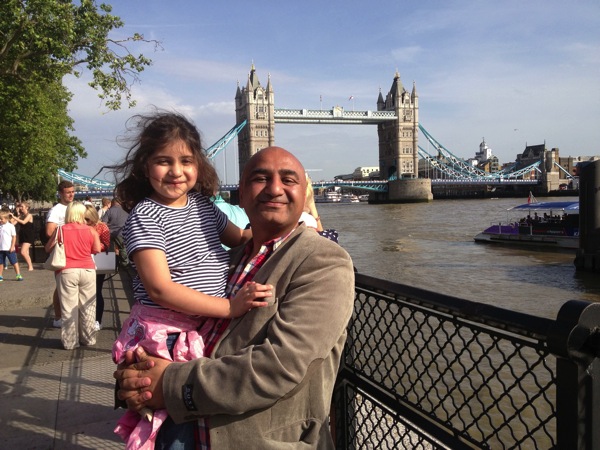 Just a few years back, I was suffering from several diseases and unable to walk,  feeling depressed and living an unhealthy lifestyle.
I transformed my life to 180 degrees, changing my outlook towards life and happiness.
I endeavor to share my thoughts to inspire and motivate people to live a healthy and happy life.
Feeling Hearty is better than looking beautiful, looking younger, having a lot of money, living on the medicine and abstaining yourself from joys of life.
Here is a small video of when I decided to change my bad health habits and adopt to an healthy and active lifestyle. I am living a joyous and happy life ever since as each day brings a new blessing and my life has been improving each day.
SHAZ AHMED – 2010 – A NEW START
My Background:
I am 46 years old Pakistani / Canadian IT professional currently settled in Abu Dhabi, United Arab Emirates with my wife and daughter. I was born and grew up in Islamabad, the capital city of Pakistan. My dad was an engineer (Mr. Shamsuzzaman) who worked for Radio Pakistan, so I had a natural inclination towards technology.  My grandfather was a renowned Gold Medalist professor of Mathematics (Mr. Nooruddin) that's where I got my genes & roots grounded in to become a technology professional. My mom was a devoted mother and housewife with excellent culinary skills. That was where I developed my love of food. I have two sisters who are teachers and they also inspire people to lead a happy and healthy lifestyle.
Here is a picture of centre of Islamabad showing the hills where I first started my walking, running, hiking and cycling skills in my teenage.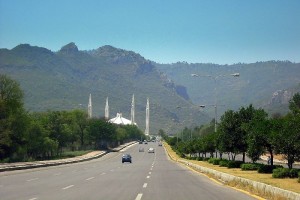 Shahzad Ahmed
shazisno1@gmail.com
info@feelhearty.com